Support Us
Support Us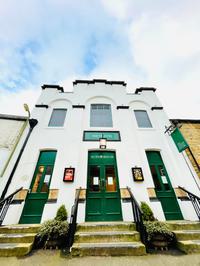 The Theatre has been at the heart of the community in Chipping Norton for almost 50 years; bringing laughter, joy, original work and the arts to the Cotswolds.
Our wonderful community of supporters, Friends and Patrons make everything we do possible.
Join them and support us to keep your independent Theatre thriving and make the arts accessible to everyone.
Why we need your support
As an independent theatre, and a registered charity, we do not receive subsidy from the government or the Arts Council. When a show comes to the Theatre, the majority of the ticket sales, rightly, go to the visiting company and performers.
We are busy a theatre and proud that every year, around 75% of our income comes from tickets and sales but we still need to raise an additional £250,000 annually to continue to do what we do best; stage inspiring work, and staying accessible to everyone in the community by keeping ticket prices low and extending our outreach and access initiatives.

The support of individuals, trusts and grants is extremely important to us.
Playing our part in the community
Social Impact at The Theatre has a clear aim: to use the power of creativity to enrich lives. This is central to our purpose and at the core of everything we do.
We believe The Theatre is for everyone, and whilst we know the life-changing impact getting involved in the arts can have, we also know the arts can be hard to access.
Your support helps us change this through our award winning programme of Take Part activities, outreach and community work, providing bursaries for workshops and classes, funding school holiday meals, free community tickets and accessible 'Pick A Price' performances.
You can find out more about the huge breadth and overwhelming impact of our community work on our Social Impact page.
How you can support us
There are many ways you can support The Theatre - join our wonderful community of Friends and Patrons, make a donation, take on a challenge and fundraise for us, leave a gift in your Will, support us via your company, buy a ticket to The Theatre Lottery or simply come and see a show!

Whatever you choose, thank you for supporting us!