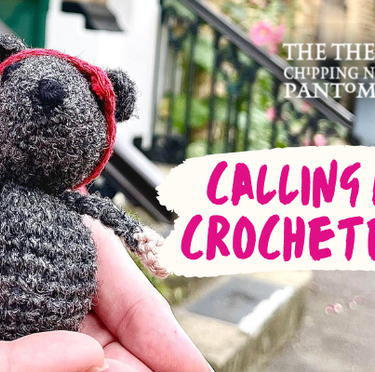 Crocheted Gangster Rats
Stories
1 Nov 2022
News Story
To help mark our 50th Panto, Dick Whittington, we have decorated our town with homemade crocheted and knitted rats!

Supportive, crafty members of the community have enthusiastically jumped in to help us with our Panto project and now these rodent rascals can be seen scaling the Chippy Phone Box and racing along the railings by the pedestrian crossing. They've invaded our own theatre bar, gallery and box office, and they've also been spied doing mischief along Albion Street…
Thank you to everyone in the community for all yarn-bombing support and we hope to see you soon.