About TRIFFIDS
A gig theatre adventure in music, sound and pictures.
METEORS!
KILLER PLANTS!
B MOVIES!
This remarkable collision of music, text and rich visual imagery takes the audience deep into John Wyndham's classic cold war novel: The Day of the Triffids. The live soundtrack is created with instruments including Moog, Double Bass, Theremin, Hammered Dulcimer and... a Cactus!
The incredible team behind Triffids have worked with The National Theatre, Bellowhead, Southbank Centre, Kneehigh, BBC and The Bone Ensemble; together they create a very special magic, as seen in their previous collaboration, the acclaimed Invisible Music.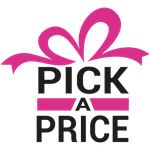 We at The Theatre Chipping Norton believe passionately that art is for everyone. Therefore, we are proud to be continuing our programme of of Pick A Price events.
Tickets for our Pick A Price events start at £5, and we have recommended pricing to help you to choose a price that works for you.
Related items
Theatre

VICTORIA MELODY: HEADSET

Theatre

MACBETH

Theatre

SINATRA: RAW