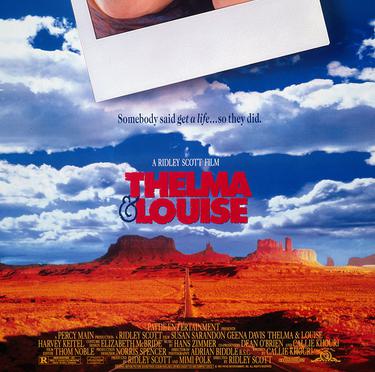 PREMIERE CINEMA PASS: THELMA AND LOUISE (15)
What's On
About PREMIERE CINEMA PASS: THELMA AND LOUISE (15)
The Theatre Chipping Norton is excited to announce our Premiere Cinema Pass, the ultimate way to experience the best films and screenings all year round at a fantastic price!
Free tickets for Premier Cinema Pass Members and Friends of The Theatre.
In this iconic road trip thriller, two ordinary women embark on an extraordinary journey that will change their lives forever. Thelma, a timid housewife, and Louise, a sassy waitress, set out for a weekend getaway to escape from their humdrum lives. But when a traumatic encounter takes a dark turn, their adventure spirals into a high-stakes game of survival and rebellion.
With the law on their tail and society's expectations nipping at their heels, Thelma and Louise find themselves pushed to the edge. As they crisscross the American Southwest, their bond deepens, and they discover an inner strength they never knew they possessed. Directed by Ridley Scott and starring Susan Sarandon and Geena Davis in career-defining performances, "Thelma and Louise" is a gripping and emotionally charged tale of female empowerment, friendship, and the pursuit of freedom.
This unforgettable cinematic journey challenges conventions and leaves an indelible mark on the hearts of its audience, making "Thelma and Louise" a timeless classic that celebrates the resilience of women who dare to defy the odds and break free from the constraints of a world that underestimated them.
Related items
Films & Screenings

A HAUNTING IN VENICE (12A)

16, 18, 20 & 21 OCT

Films & Screenings

CINEMA BAMBINO: A HAUNTING IN VENICE (12A)

Films & Screenings

THE MIRACLE CLUB (12A)

19, 20 & 22 NOV