About Macbeth
Shakespeare's brutal tragedy is given new life in this haunting, intelligent, break-neck adaptation.
​All the drama, intrigue and madness of The Scottish Play in 80 high-octane minutes with 20 characters brilliantly and boldly brought to life by just two actors.
M​acbeth is happy. Happy enough. Then he meets three witches and it all goes downhill pretty damn quickly. Bloodshed, treachery, ghostly apparitions and floating daggers all play their part in this frenetic, chilling and innovative retelling of 'the Scottish Play'.
​Perfect for all audiences, whether they're new to Shakespeare or seasoned groundlings, this is Macbeth as never seen before. This production of Macbeth was first performed in 2016 and has subsequently played to sold out theatres in both the UK and USA.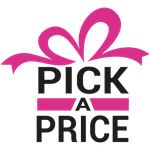 We at The Theatre Chipping Norton believe passionately that art is for everyone. Therefore, we are proud to be continuing our programme of of Pick A Price events.
Tickets for our Pick A Price events start at £5, and we have recommended pricing to help you to choose a price that works for you.