About Common Ground: Film Screening And Greenham Women Memory Share
Film Screening and Greenham Women memory share.

We are excited to be working in partnership with Scary Little Girls and Greenham Women Everywhere to bring this fantastic event to The Theatre. Join us as Common Ground explores the stories and significance of Greenham Common protest camps.
Women Against the Bomb is Sonia Gonzalez's prize-winning look at the impact of the Greenham Women, the first all-female peace camp, reflected through interviews and footage from women who took action and never looked back. Find out more about the Greenham Common Peace Camp as we explore its impact 40 years on.
We'll be joined by Greenham child and author of 'Out of the Darkness' Rebecca Mordan and other Greenham Women for a Q&A session after the film to hear about their first-hand experiences of Greenham Common. We'd also love to hear your stories of how Greenham impacted you or your memories of the Greenham Common Peace Camps.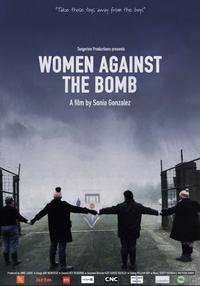 Common Ground is a series of events made possible thanks to support from Heritage Fund as part of a project to map the impact of the Greenham Common Peace Camp on the women who inhabited it and the communities they returned to.