About Cinderella
"AN ABSOLUTE SCREAM FROM START TO FINISH" - Ox In A Box
By John Terry with original music by Eliane Correa and Rebecca Applin.
Join us at the national home of traditional family panto for the classic tale as you've never, ever seen it before.
In the small town of Santa Maria de las Orejas de Soplillo (St Maria with the sticky out ears) lives a beautiful, kind and very frustrated young woman. Cinderella dreams of a new life, away from her dreary chores and her awful stepmother. But what's the use of dreaming?
With Latin American music and dance, a riot of colour and non-stop, laugh out loud silliness from beginning to end – come and join the carnival!
The clock is ticking, book your tickets now!
"The story of Cinderella as you've never seen it before, with all the style and musicality of the best recent Disney films" - Daily Info
Ticketing Info
A - Premium £36, Standard £32
B - Premium £32, Standard £27
C - Premium £25, Standard £19
Concessions £5 off (Excluding Band A)

All ticket prices include any booking fees.
Concessions are available for under 16s, Disability Allowance, Unwaged Allowance, NUS card holders, NHS workers and Pension Credit.
Group Bookings Buy 14 tickets and get the 15th ticket free (Excluding Band A)
Please call the Box Office on 01608 642350 for schools group bookings, tickets £12.
For full price band information see the Full Cinderella Performance Schedule.
Access Info
Relaxed Performances on Friday 24th November 2023 at 11am and Thursday 30th November at 4pm.
Audio Described Performance on Saturday 9th December 2023 at 2pm.
Captioned Performance on Saturday 2nd December at 11am.
The Cinderella Visual Story below can help you know what to expect during the show.
Image gallery
Here's a little taste....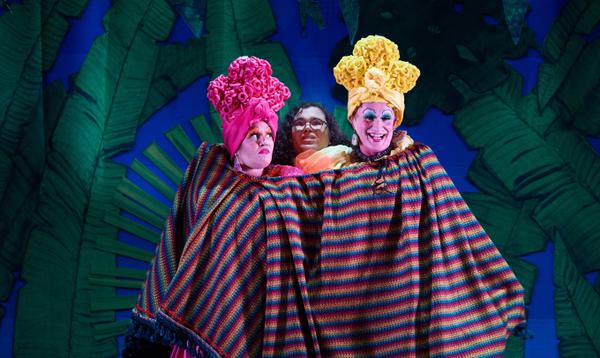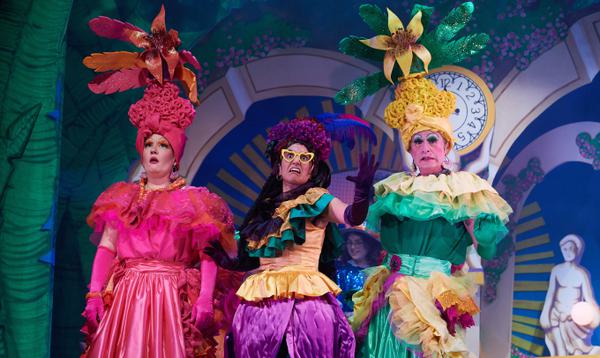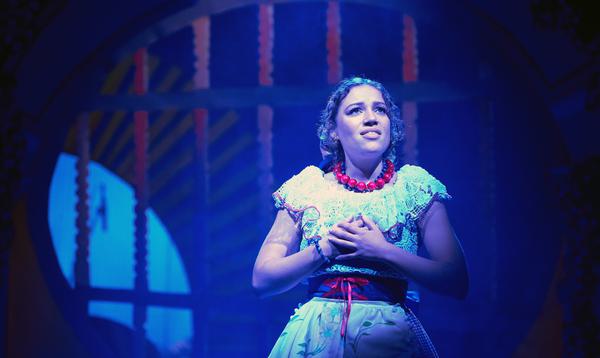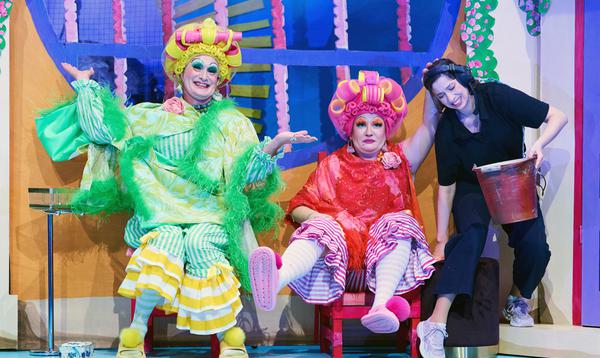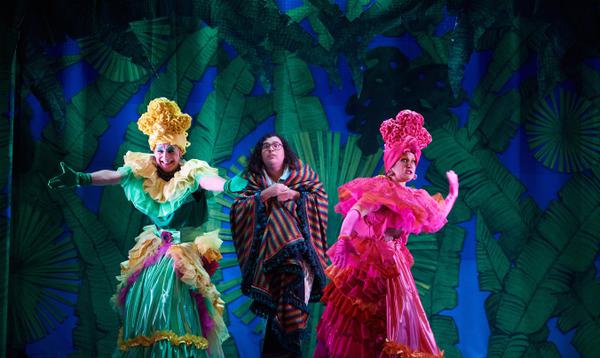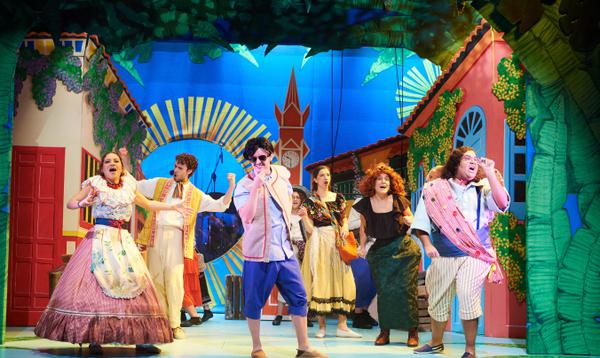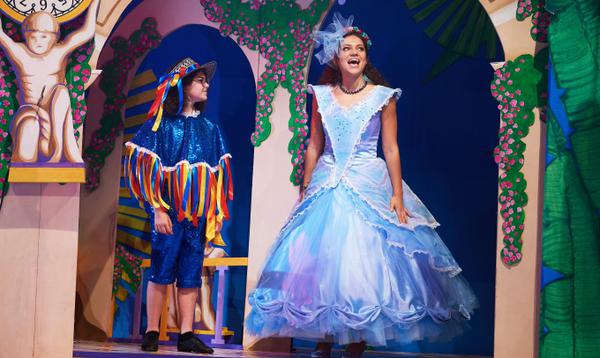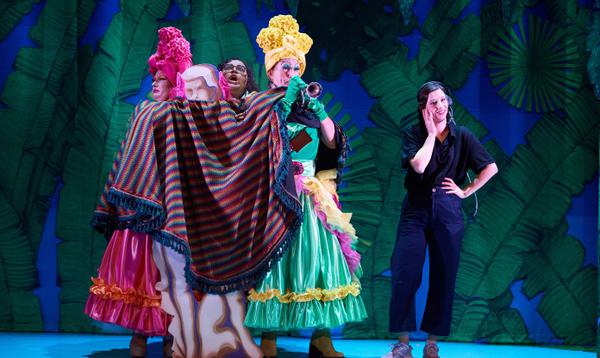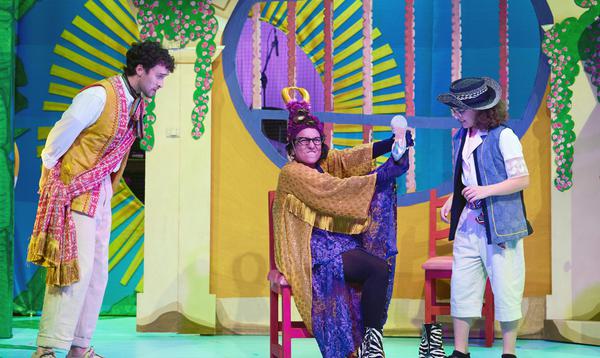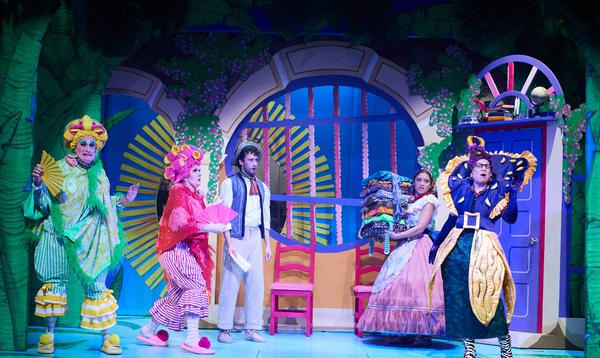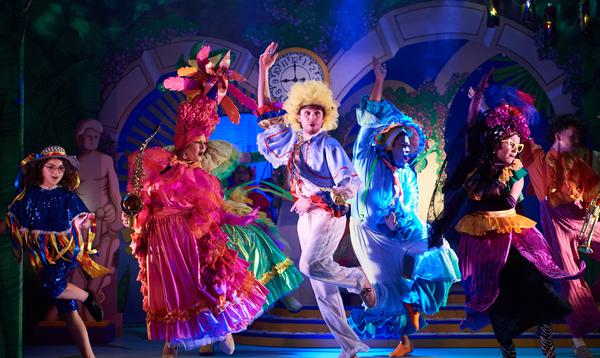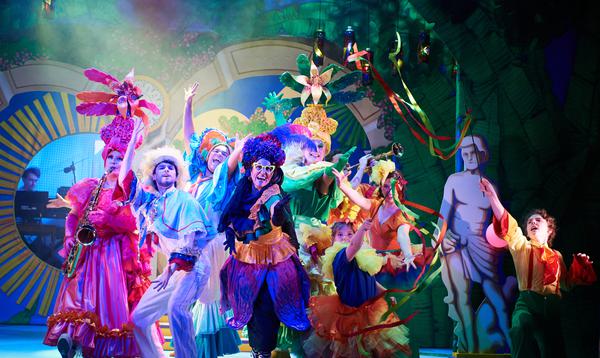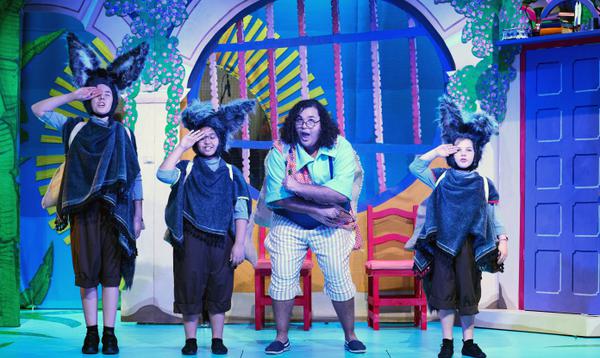 "A production that puts a welcome twist on the traditional panto formula" - The Stage
"Vibrant colours, engaging characters, upbeat music and dance and of course the hilarity that every great panto has, Cinderella ticks all the boxes as a great pantomime." - Red Kite Days

"A glorious evocation of Carnival, full of colour and light and laughter, which had everyone's feet tapping." - Banbury Guardian

"A slick and beautiful show with all the style and ability of a much larger professional production." - Daily Info

---

---
To book tickets marked as 'Not Bookable Online' please call the Box Office on 01608 642350.