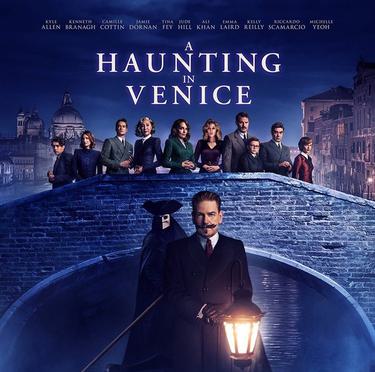 A HAUNTING IN VENICE (12A)
What's On
16, 18, 20 & 21 OCT
About A HAUNTING IN VENICE (12A)
Kenneth Branagh returns as famed detective Hercule Poirot, leading the all-star cast of A Haunting in Venice.
The film is set in eerie, post-World War II Venice on All Hallows' Eve and is a terrifying mystery featuring the return of the celebrated sleuth, Hercule Poirot. Now retired and living in self-imposed exile in the world's most glamorous city, Poirot reluctantly attends a séance at a decaying, haunted palazzo. When one of the guests is murdered, the detective is thrust into a sinister world of shadows and secrets.
Cast & Creative
Cast:
Kenneth Branagh,
Kyle Allen ("Rosaline"),
Camille Cottin ("Call My Agent"),
Jamie Dornan ("Belfast"),
Tina Fey ("30 Rock"),
Jude Hill ("Belfast"),
Ali Khan ("6 Underground"),
Emma Laird ("Mayor of Kingstown"),
Kelly Reilly ("Yellowstone"),
Riccardo Scamarcio ("Caravaggio's Shadow"),
Michelle Yeoh ("Everything Everywhere All at Once").
Director: Kenneth Branagh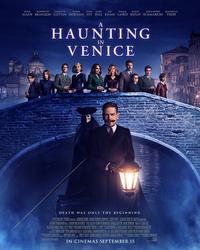 Related items
Films & Screenings

PREMIERE CINEMA PASS: THELMA AND LOUISE (15)

Films & Screenings

CINEMA BAMBINO: A HAUNTING IN VENICE (12A)

Films & Screenings

THE MIRACLE CLUB (12A)

19, 20 & 22 NOV